Students! Did you do your profile survey? Check your email for a chance to win a £20 voucher and tell us what you think now!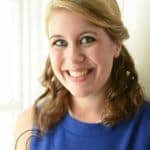 An absolutely massive THANK YOU (sorry for shouting, Mods) to all the students in the sleep zone for making the past two weeks of I'm a Scientist so fun and for voting me as the winning scientist. It has been a tiring but phenomenally enriching experience. A great big shout out to the team behind I'm a Scientist and especially to the moderators who had their work cut out keeping all the chat rooms running for the scientists and students alike. Finally, thank you to the Wellcome Trust and the Physiological Society for funding this event.
It has been my pleasure to spend the last two weeks in the Sleep Zone chatting alongside five amazing scientists; Jason, Emma, Petrina, Michael, and Yousef. I know I speak for all of us by saying that the breadth of questions asked by the students gave us challenges and giggles in equal measure. In the last two weeks we faced questions ranging from the philosophical "what is sleep", to the mathematical "how long in seconds has an average 80yr old slept over their life", and to the fantastical "how would a Pokémon sleep". Every day was a new challenge to find answers to things we take as "just is" in the lab, and breaking down the scientific complexities to communicate to the students in a meaningful and engaging way stretched and pushed my outreach skills to their limit and beyond. Thanks again to all students who engaged with us through ASK and chats (and the teachers for giving the students the opportunity).
Beyond the science, I'm a Scientist helps to demystify STEM as a career. It allowed all six of us to chat about our stories of how we fell into sleep science. As a woman in science, first generation university graduate, and a person with dyslexia it was great to be able to chat about my science journey with students. On a personal level, being asked why we love our jobs, what is the best thing we have researched, and who inspired us took me right back down memory lane, reliving my steps to where I am now and why I am so thankful for those who helped me get here when I was a student.
Scientists, if you are thinking about taking part, do it! Science can be tough, grant/paper rejections or failed experiments can make us doubt our abilities, but every day over these past two weeks, chatting to the students made me fall in love with my research area repeatedly. Teachers, consider signing your school up, your students have an entirely open platform to ask scientists anything and you never know, between us, we may just light the spark in a future Nobel Prize winner!
Scientists! If you'd like the chance to win funding for your own public engagement work, apply for the next I'm a Scientist, Get me out of here: imascientist.org.uk/scientist-apply