Profile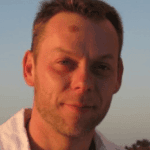 Jason Ellis
Curriculum Vitae
Education:

I went to William Byrd Primary School in Hayes then Harlington Lower and Upper School, both in Hayes, Middlesex

Qualifications:

I have a degree in Psychology, a masters degree in Health Psychology and a PhD in Sleep Psychology

Work History:

I started out at the University of Surrey as a Lecturer in Sleep Psychology, then Glasgow University as the Associate Director of the Sleep Laboratory and now Northumbria University as Director of my own Sleep Laboratory. Although before I became a Psychologist I worked in hotels and loved it, mostly...

Current Job:

Professor of Sleep Science

Employer:

Northumbria University at Newcastle
Favourite thing to do in my job: Watching what happens to a person's brain when they are sleeping

About Me

I am a sleep geek...but I do have a life!

Read more

I live in Newcastle, but don't have the accent as I come from West London. I have two cats that I got from a rescue centre a year ago – Benjamin is 8 years old and is huge but is such a soppy thing. Abigail is 14 years old and only has one eye. Even though she is much older than Benjamin, and only has one eye, she likes to hide behind the kitchen door and jump out at him as he walks past. He then gets upset and needs lots and lots of cuddles….and Dreamies!

My favourite programmes are – the Walking Dead, Ru Paul's Drag Race and The Good Place.

I have been trying to learn how to play the violin (at 45 years old) but can't practice at home as it upsets the cats and they shout at me.

The other thing I love to do is cook. If you ever see me come home with bags and bags of food shopping you know I have had a bad day….oh…and socks, I love brightly coloured socks!

My Work

Professor of Sleep Science

Read more

There are three main things I do in my work

I do research in my laboratory on why some people get sleep problems and other people do not.
I teach people all around the world on how to sleep or help other people to sleep without using drugs.
I help people who can't sleep – usually those people have other illnesses as well – sleep better.

My Typical Day

I never have a typical day...

Read more

I usually get up at 07.00am, needing a cup of tea. I will feed the cats and then play Candy Crush until I have used all my lives, while I have my tea. I will then check my email and diary to see what I have to do and where I need to be. That is where a typical day ends for me…

If I am working in the laboratory, that can be from 09.00am to 09.00am the next day. In the evening I can be found sticking electrodes all over someone's head, face, chest and legs and then telling that person to go to bed and sleep naturally! I then will spend the night watching how their brain changes, which it does, a lot!

If I am seeing people who have problems sleeping then I will see each one for about an hour. I try to work out what the problem is with their sleep and whether it is something I can help them fix or whether I need to pass them over to someone who can help them better than me.

If I am teaching people how to help other people sleep, which can be anywhere in the world, I will usually start around 08.30am and finish around 17.00pm. I will travel to where I need to be the night before, as I am old(er) and need to get at least one night of good sleep before I start.

What I'd do with the prize money

Create YouTube videos about sleep for young people...

Read more

I want to create a series of YouTube videos about sleep, specifically for young people. Topics such as Sleep and Exercise, How to get back into a Sleep Routine after the Summer Holidays, How to Nap Properly and How to Sleep during Test and Exam Periods. The reason for the money is to get someone to do the recordings properly for me. Every time I have tried so far I either look like Voldemort (no face just two nostrils) or I look like I haven't slept in 20 years…not a good look for a sleep scientist!

My Interview

What's the most important thing about sleep?

It can help you be the best you can possibly be in whatever you are doing...

How would you describe yourself in 3 words?

Odd, Strange, Different

What's the best thing you've done in your career?

I gave a speech when I was made a professor and I did it in a penguin onesie

What or who inspired you to follow your career?

I fancied my science teacher

What was your favourite subject at school?

History

What did you want to be after you left school?

I didn't do very well at school so didn't know what to do

Were you ever in trouble at school?

Erm...yes, a few times. I was banned from most sports...

If you weren't doing this job, what would you choose instead?

Travel Writer

Who is your favourite singer or band?

Nina Simone or Kellylee Evans

What's your favourite food?

I LOVE a proper Sunday Roast, or Thai food or Indian food or Italian food...I love food!

What is the most fun thing you've done?

Learning to dive on the island of Yap

If you had 3 wishes for yourself what would they be? - be honest!

To have Telekinesis, To open my own rescue centre for cats and dogs, To never worry

Tell us a joke.

What do you call a sheep with no legs...A cloud!
---
---