Profile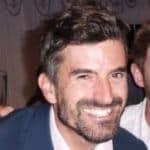 Mike Ambler
Curriculum Vitae
Education:

Physiology and Psychology at University of Oxford; Medicine at University College London, PhD at the University of Bristol

Qualifications:

MA (Physiology & Psychology), MBBS, MRCP (Member of the Royal College of Physicians)

Work History:

Currently: University of Bristol, School of Physiology, Pharmacology & Neuroscience; previously I worked in various London hospitals as an intensive care doctor, as well as in a laboratory at University College London; I've also worked in South Africa as an emergency medicine doctor;

Current Job:

I'm working on a PhD funded by the Wellcome Trust at the University of Bristol
Favourite thing to do in my job: Make mice hibernate

About Me

Intensive Care Doctor and Neuroscience Researcher

Read more

I live in Bristol with my wife and daughter. I play the guitar (badly), surf (badly) and ski (when I get the chance, badly). I must like work because I cycle up and down several hills to get in each day.

I love to travel and work abroad. I've worked as a teacher in Botswana, a malaria researcher in Thailand and an emergency doctor in South Africa.

My Work

Trying to work out animals hibernate, to see whether we could make humans do it!

Read more

I am trying to figure out how animals are able to switch themselves off to hibernate. I hope to use this knowledge to see whether humans might be able to hibernate. This would be useful when they are seriously ill on life support in the intensive care, and also it would be helpful for sending people to mars!

My Typical Day

Watch mice hibernate, then look at their brains under the microscope..

Read more

I am trying to discover which part of the brain controls hibernation. One way to do this is to make mice hibernate (they do very short hibernation periods called 'torpor'), then slice up the brain and look at which brain cells have been firing recently.

I'm also using genetically engineered mice to see whether I can switch the mice in and out of hibernation using genetically engineered switches to turn on and off different circuits in the brain.

What I'd do with the prize money

Arrange a public debate on the ethics of animal testing in medical research

Read more

I'd like to use the money to organise a public debate on the ethics of animal testing. It would be fantastic to be able to discuss this issue with people of all ages and backgrounds, and to include philosophers, religious leaders and doctors as well as those opposed to animal testing.

I almost always find that people think animals are treated worse than they really are, and so I'm keen to have an open discussion during which we could answer questions and dispel myths.

My Interview

What's the most important thing about sleep?

Learning and memory, and general repairs!

How would you describe yourself in 3 words?

Curious, caring, distractable

What's the best thing you've done in your career?

Flying as the doctor in the air ambulance in South Africa

What or who inspired you to follow your career?

Lots of people... my current and previous bosses, my dad..

What was your favourite subject at school?

SCIENCE! Probably biology, but I also really enjoyed art.

What did you want to be after you left school?

I couldn't decide between being a neuroscientist or a doctor, so I did both.

Were you ever in trouble at school?

Hahah well I was in detention a fair few times. And I once hid a fake roman coin in an archeological dig that was happening at school, there was a lot of excitement (until they realised it was fake).

If you weren't doing this job, what would you choose instead?

Maybe an architect.

Who is your favourite singer or band?

Right now, probably Benjamin Clementine.

What's your favourite food?

My wife is Indian and I love the food we have when we go to visit her relatives in Kerela.

What is the most fun thing you've done?

Ever?! Probably surfing on the reefs in Indonesia.

If you had 3 wishes for yourself what would they be? - be honest!

More patience... better surfer.. able to fly!

Tell us a joke.

OK, I made this one up myself, so be gentle: what did the short circuit say to the battery? Resistance is futile.
---
---